With all the options out there it can take longer to pick a movie to watch than to actually watch it. Narrow down the search with this list of movies for older adults. There's a mix of classics & newer recommendations you're sure to enjoy. So grab that popcorn, kick back & enjoy a movie night!
Movies For Older Adults You'll Love
1. Big Fish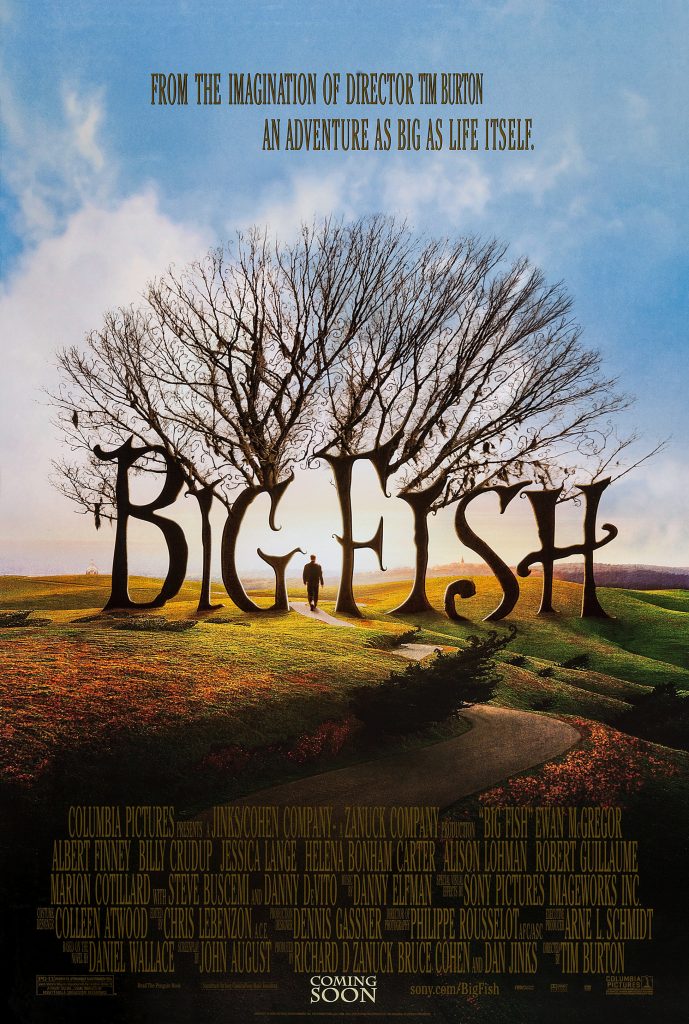 "Big Fish" takes you on a wild adventure with Edward Bloom, a master storyteller who spins the most fantastical tales you've ever heard. From childhood adventures in enchanted forests to outrageous escapades in his adult years, Edward's stories are as wild as a rollercoaster ride.
But his skeptical son, Will, is fed up with his dad's exaggerated antics. Determined to find the truth, Will sets off on a mission to uncover the reality behind his father's larger-than-life tales. Along the way, he meets a cast of quirky characters, including gentle giants and circus performers.
As Will digs deeper, he realizes there may be some truth or even a sprinkle of magic hidden within the stories. Through laughter and heartfelt moments, he discovers that his father's tales have touched the lives of others, bringing joy, inspiration, and wonder.
"Big Fish" celebrates imagination, family ties, and the sheer fun of a good tall tale. Get ready for a whimsical ride that'll leave you grinning like a Cheshire cat!
2. Going in Style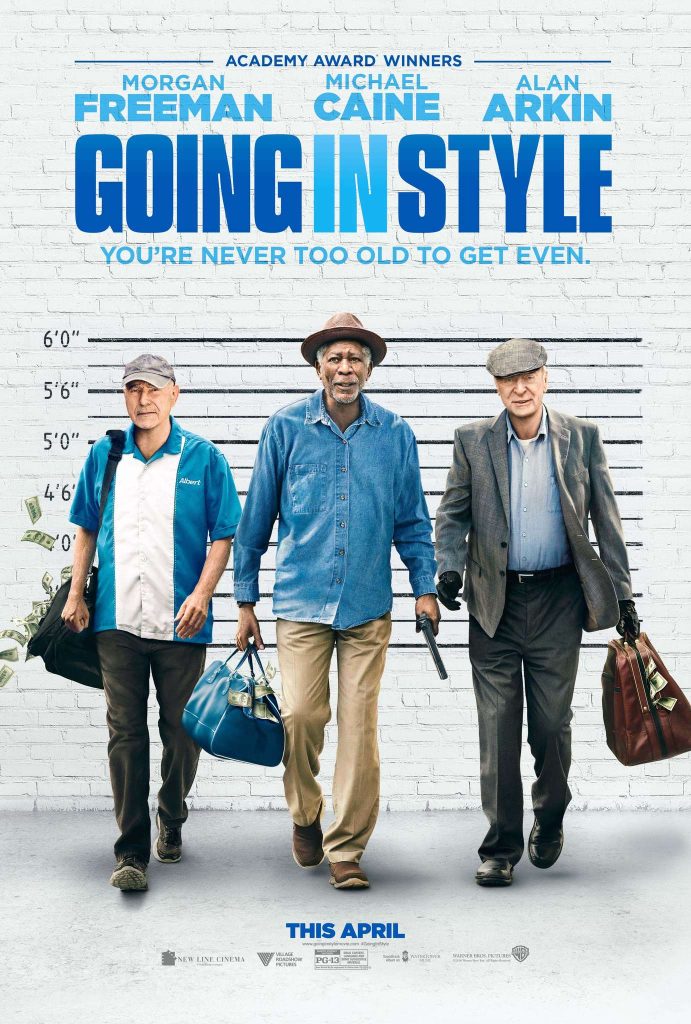 "Going In Style" is a hilarious and heartwarming film that follows a trio of lifelong friends, Joe, Willie, and Al, who decide to spice up their golden years with a daring heist. Tired of struggling to make ends meet and facing an uncertain future, they throw caution to the wind and plan to rob the bank that has swindled them out of their pensions.
Armed with their wits and a mischievous spirit, these lovable retirees set out on an unexpected adventure. As they navigate the world of crime, their camaraderie and bond grow stronger than ever. With a mix of comedy and heart, "Going In Style" reminds us that it's never too late to reclaim our lives, embrace adventure, and show the world that age is just a number. Get ready to laugh, cheer, and be inspired by this delightful caper that proves retirement can be the start of a whole new chapter.
Genre: Comedy, Crime
Year: 2017
Actors: Morgan Freeman; Michael Caine; Alan Arkin
3. I Care a Lot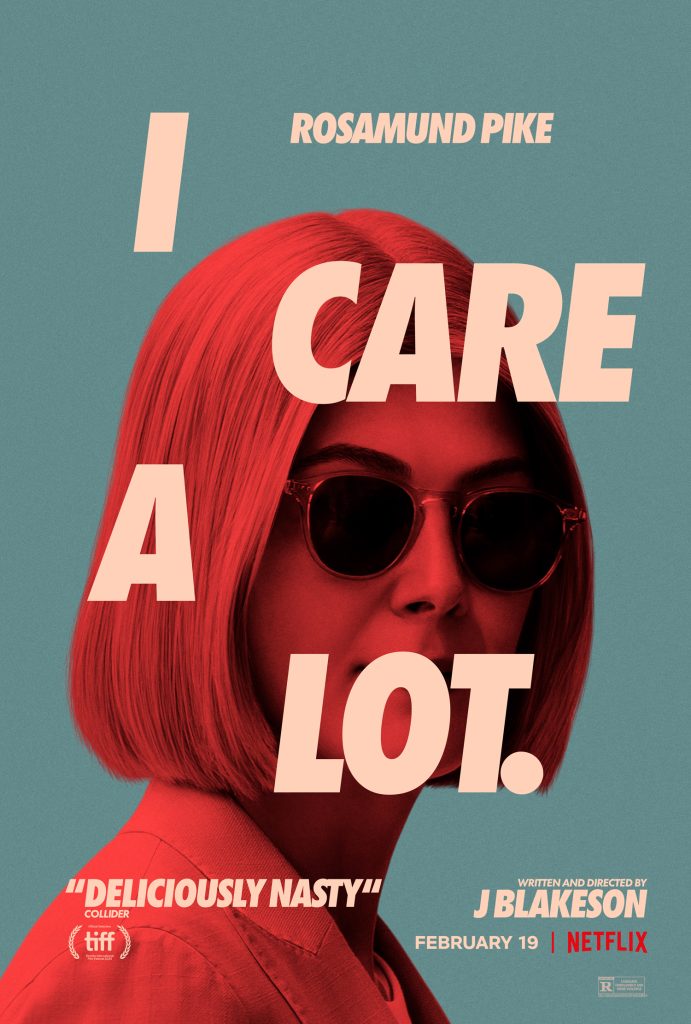 "I Care A Lot" is a thrilling and darkly comedic film that takes you on a twisted ride through the world of legal guardianship. Meet Marla Grayson, a cunning and ruthless professional guardian who exploits the system to swindle wealthy elderly individuals out of their assets.
Marla seems unstoppable, until she targets Jennifer Peterson, a seemingly harmless elderly woman who turns out to have dangerous connections. As Marla sinks deeper into a web of deceit and danger, she finds herself caught in a high-stakes game with deadly consequences.
This gripping movie keeps you on the edge of your seat with its unexpected twists and turns. "I Care A Lot" explores themes of greed, manipulation, and the lengths people will go to protect what they care about. Prepare for a rollercoaster of emotions as you navigate this morally murky world, where no one is as they seem. Brace yourself for an intense and thrilling experience that will make you question just how far some people are willing to go for personal gain.
Genre: Comedy, Crime, Thriller
Year: 2020
Actors: Rosamund Pike; Peter Dinklage
4. Book Club
"Book Club" is a delightful and heartwarming film starring the iconic Diane Keaton. Join four lifelong friends—Diane, Vivian, Sharon, and Carol—as they embark on a hilarious and transformative journey that reignites their passion for life and love.
These vibrant women, each with their unique personalities, decide to shake things up by starting a monthly book club. Little do they know that their book selections will lead to unexpected and exciting romantic adventures. From steamy encounters to rekindled flames, their lives take thrilling twists and turns, proving that love knows no age limits.
With laughter, friendship, and a dash of romance, "Book Club" reminds us that it's never too late to pursue our desires and find joy in the unexpected. Diane Keaton and the ensemble cast bring charm and humor to the screen, making this movie a delightful treat for anyone looking for a heartwarming escape. Get ready to laugh, swoon, and cheer for these four incredible women as they redefine what it means to embrace life's chapters.
Genre: Comedy, Romance
Year: 2018
Actors: Diane Keaton; Jane Fonda; Candice Bergen; Mary Steenburgen
DVD: Buy "Book Club" here
5. Boynton Beach Club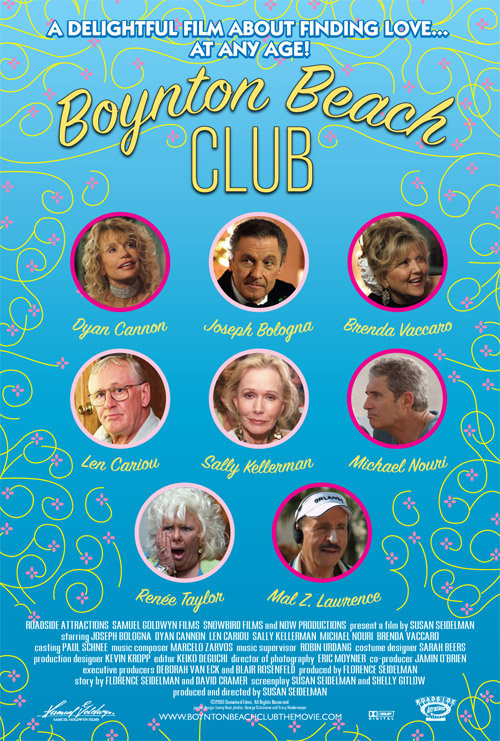 "Boynton Beach Club" is a heartwarming and relatable film that explores the ups and downs of love, friendship, and second chances. Set in the vibrant retirement community of Boynton Beach, it follows a group of quirky and endearing seniors as they navigate the unpredictable world of dating and relationships.
In this charming story, we meet a diverse cast of characters, each with their own unique set of challenges and desires. From widow Marilyn to fun-loving Harry, and the vivacious Lois, they all find themselves at the Boynton Beach Club, where they form unexpected connections and embark on new romantic adventures.
With humor and authenticity, "Boynton Beach Club" reminds us that age is just a number when it comes to matters of the heart. It explores the universal themes of companionship, self-discovery, and the courage to pursue love at any stage in life.
Get ready to laugh, cry, and cheer for this group of lovable characters as they discover that it's never too late for new beginnings and that love can blossom in the most unexpected places.
Genre: Comedy, Drama, Romance
Year: 2005
Actors: Dyan Cannon; Brenda Vaccaro; Joseph Bologna
6. Tuesdays With Morrie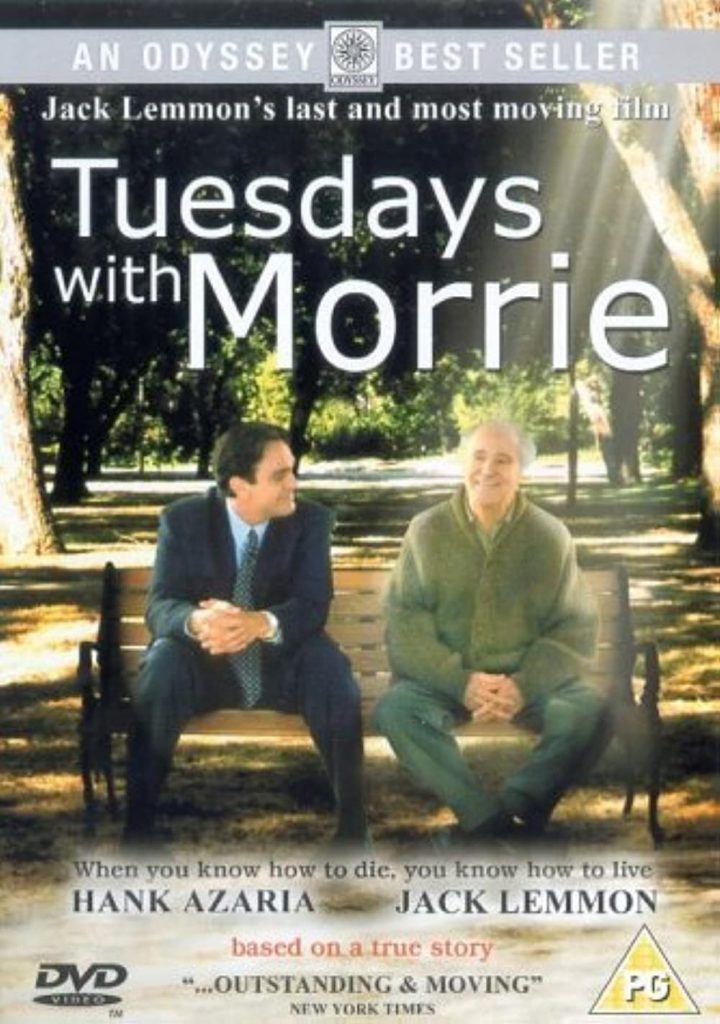 "Tuesdays With Morrie" is a deeply touching and insightful film that will tug at your heartstrings. Based on the best-selling memoir by Mitch Albom, this story follows Mitch as he reconnects with his former college professor, Morrie Schwartz.
As Mitch grapples with the challenges and demands of his fast-paced life, he learns that Morrie is battling a terminal illness. Every Tuesday, Mitch visits Morrie, and together, they embark on a series of meaningful conversations that delve into life's most profound lessons.
Through their heartfelt discussions, Morrie imparts wisdom about love, forgiveness, and the true meaning of success. As Mitch learns to prioritize what truly matters, he experiences a transformative journey that changes his perspective on life.
"Tuesdays With Morrie" is a poignant exploration of the human experience and the power of meaningful connections. It reminds us to cherish every moment, embrace the beauty of simplicity, and prioritize the relationships that enrich our lives.
Prepare to be moved by the extraordinary bond between Mitch and Morrie as they navigate life's inevitable challenges, teaching us valuable lessons along the way. This film will leave you inspired to live life to the fullest and to cherish the people who make it meaningful.
Genre: Drama
Year: 1999
Actors: Hank Azaria; Jack Lemmon
7. Get Low
"Get Low" is a captivating and mysterious film starring the legendary Robert Duvall. Set in the 1930s, this story revolves around the enigmatic hermit Felix Bush, who has spent decades isolated from society. Determined to confront his haunted past and make peace, Felix decides to throw himself a "living funeral."
As the news of Felix's unconventional event spreads, the townspeople become intrigued, wondering what secrets and confessions he plans to reveal. Local funeral director Frank Quinn, played by Bill Murray, becomes the facilitator of this extraordinary event, helping Felix navigate the preparations.
With each passing day, the layers of Felix's past are slowly unraveled, unveiling a poignant tale of love, loss, and redemption. The film beautifully explores themes of forgiveness and the power of human connection.
8. Bridesmaids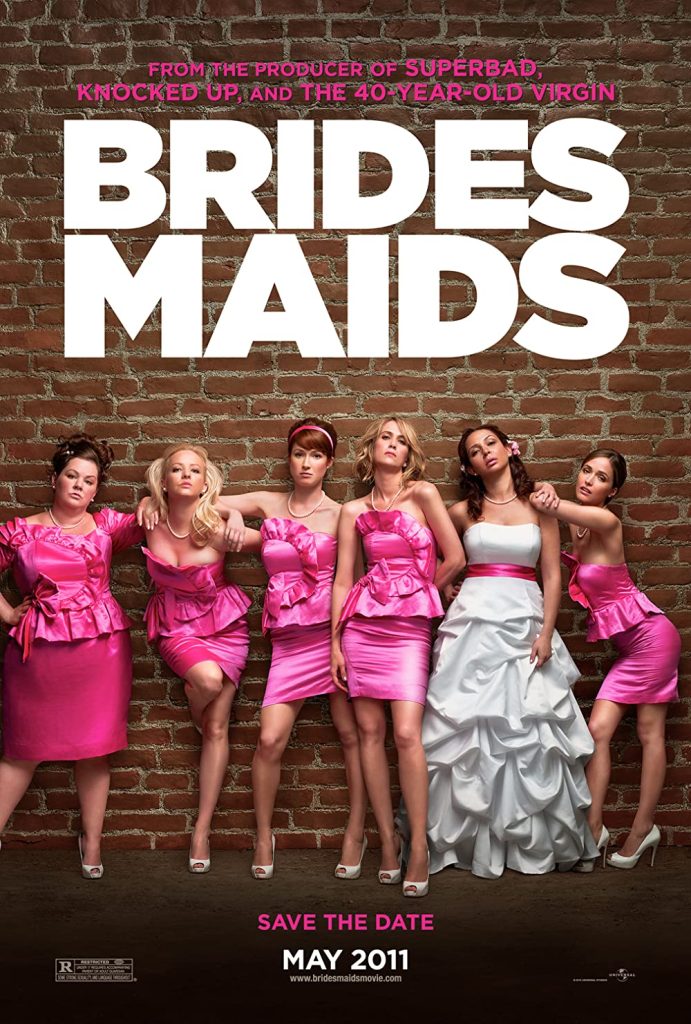 "Bridesmaids" is a true comedy gem. A modern classic. Led by the comedic brilliance of Kristen Wiig, this film follows Annie, a down-on-her-luck maid of honor, and her gang of quirky bridesmaids. From disastrous dress fittings to crazy bachelorette parties, this crew finds themselves in one uproarious situation after another.
The comedy hits the sweet spot with physical gags, sharp humor, and a stellar ensemble cast including Melissa McCarthy and Maya Rudolph. You will definitely get a lot of laughs out of this one!
Genre: Comedy, Romance
Year: 2011
Actors: Kristen Wiig; Maya Rudolph; Melissa McCarthy
9. The Mitchells vs The Machines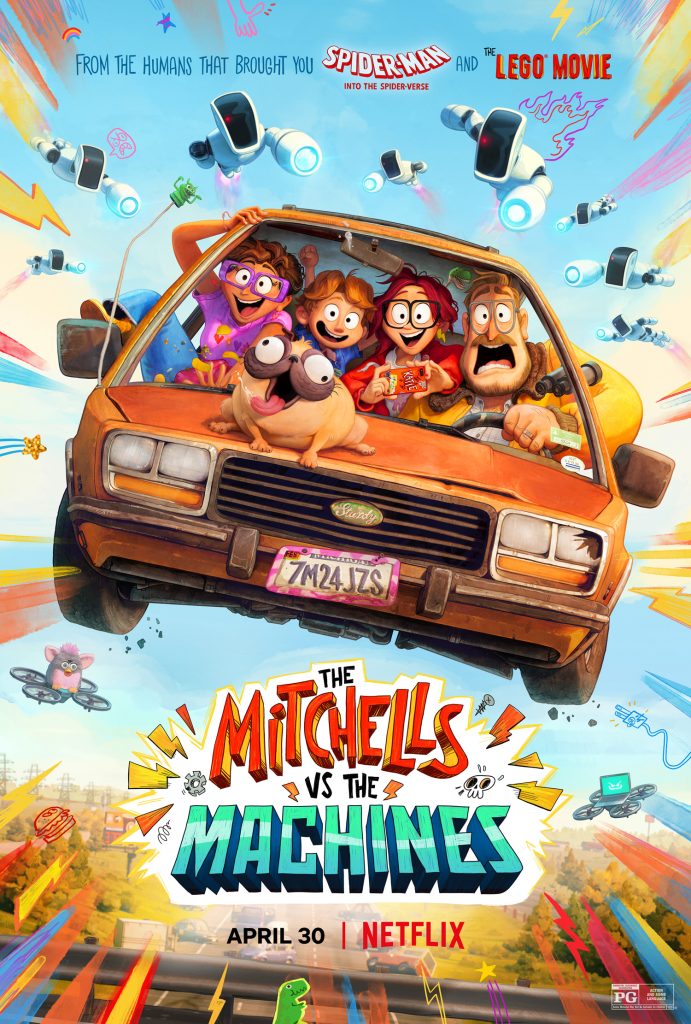 "The Mitchells vs. The Machines" is a hilarious and action-packed animated film that delivers a rollercoaster ride of fun for the whole family. Meet the quirky Mitchell family: aspiring filmmaker Katie, her loving but technologically challenged dad Rick, her nature-loving mom Linda, dinosaur-obsessed little brother Aaron, and the adorable pug Monchi.
When a tech uprising threatens humanity, the Mitchells unexpectedly find themselves at the center of the chaos. Armed with their unique personalities and a whole lot of determination, they embark on an epic adventure to save the world and reconnect as a family.
Packed with dazzling animation, witty humor, and heartwarming moments, "The Mitchells vs. The Machines" is a delightful blend of action and comedy. It cleverly tackles themes of family, embracing our quirks, and the balance between technology and human connection.
Genre: Animation, Adventure, Comedy
Year: 2021
Actors (Voice Cast): Abbi Jacobson; Danny McBride; Maya Rudolph
10. The Princess Bride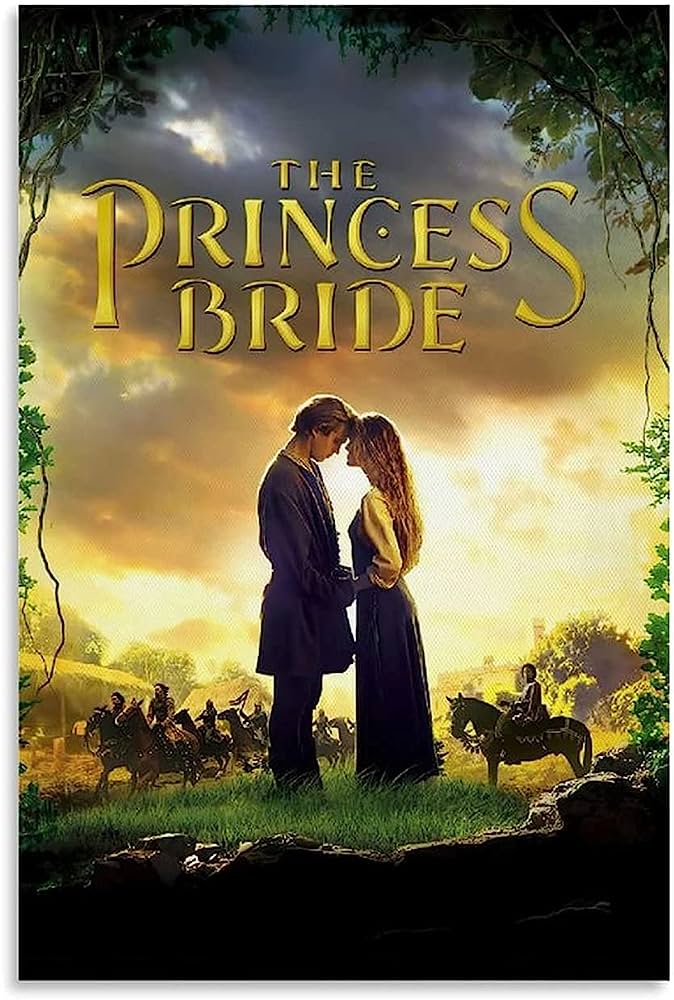 Get ready for a whimsical and swashbuckling adventure with "The Princess Bride"! This timeless classic takes us on a journey filled with romance, laughter, and unforgettable characters.
Meet Buttercup, a feisty and headstrong princess, and Westley, her dashing true love. Together, they navigate a world filled with cunning swordsmen, wicked princes, and quirky creatures that will make you laugh out loud.
"The Princess Bride" is a unique blend of action, romance, and comedy that has stood the test of time. It's a treasure trove of memorable lines and iconic moments that continue to enchant audiences of all ages.
So, grab your popcorn, prepare for sword fights, and get ready to be swept away into a world of adventure and true love. This film will leave you grinning from ear to ear and believing in the magic of storytelling. Get ready to say, "As you wish!" and embark on a grand and whimsical journey that will warm your heart.
Genre: Adventure, Fantasy, Romance
Year: 1987
Actors: Cary Elwes; Robin Wright
11. Airplane!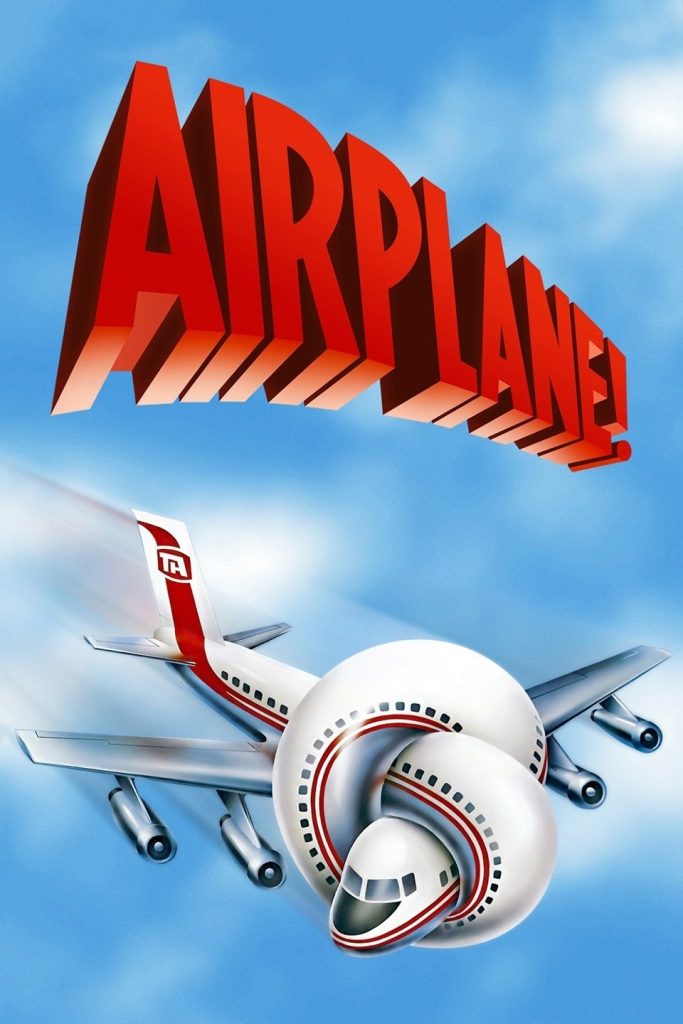 "Airplane!" is a side-splitting comedy that will have you laughing uncontrollably from takeoff to landing and quoting lines from it for the rest of your life. This zany film takes the traditional disaster movie and turns it on its head, creating a non-stop hilarity-filled ride.
Board the flight from hell, where nothing goes according to plan. From the clueless passengers to the offbeat crew, every moment is a comedic goldmine. Get ready for a barrage of puns, slapstick humor, and clever gags that will leave you gasping for air. No genre or pop culture reference is safe, as the film hilariously parodies everything from disaster films to cheesy romance. "Airplane!" is a comedy classic that has soared to new heights with its absurdity and irreverent humor.
12. Sweet Home Alabama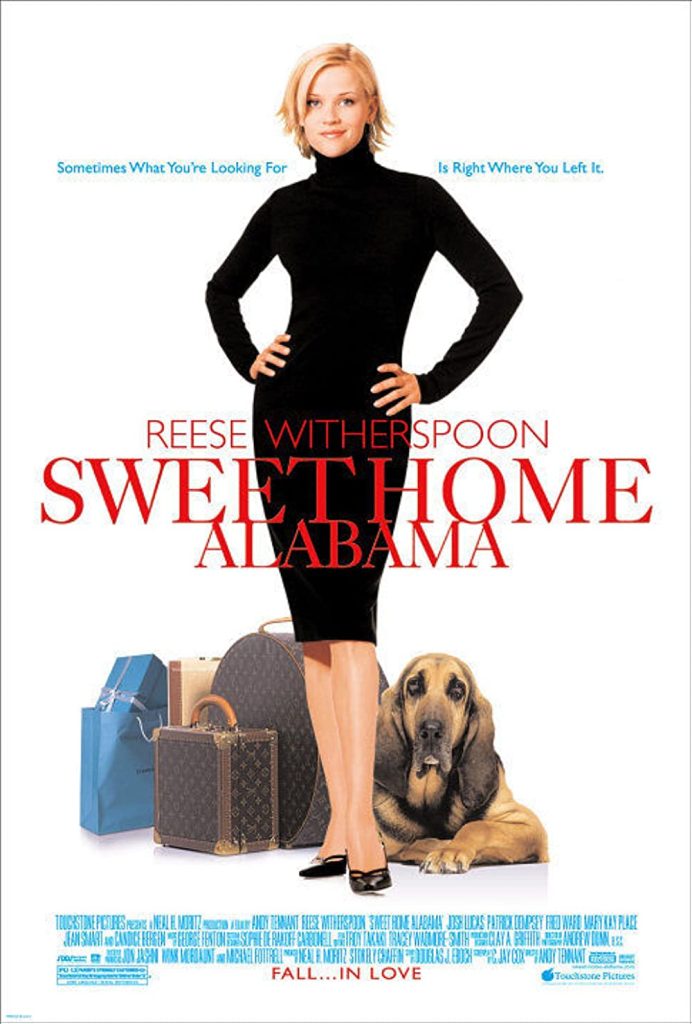 A successful NYC fashion designer named Melanie heads back to her small Alabama hometown, stirring up memories and old flames. As Melanie navigates the quirks of her Southern roots, she finds herself torn between her glamorous city life and her charming high school sweetheart, Jake. It's a delightful rom-com that'll make you feel all warm and fuzzy inside.
Genre: Comedy, Romance
Year: 2002
Actors: Reese Witherspoon;Josh Lucas
13. Mrs. Doubtfire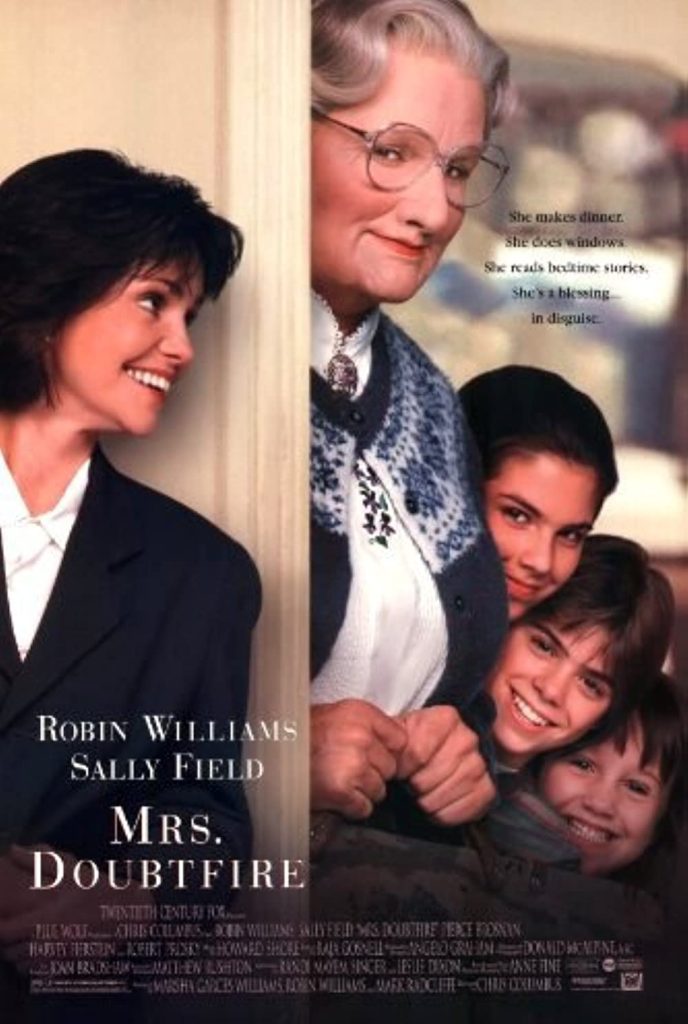 This comedy gem serves up a hilarious dose of Robin Williams at his finest. Daniel Hillard is a lovable goofball of a father who'll stop at nothing to spend time with his kids after a messy divorce. He transforms himself into the delightful Mrs. Doubtfire, a Scottish nanny with a knack for making everyone's sides split with laughter.
With uproarious disguises and wacky shenanigans, "Mrs. Doubtfire" takes the concept of parenting to a whole new level. Another true comedy classic by the amazing Robin Williams. If you haven't seen this one, be sure to add it to your list!
Genre: Comedy, Drama
Year: 1993
Actors: Robin Williams; Sally Field
14. Forrest Gump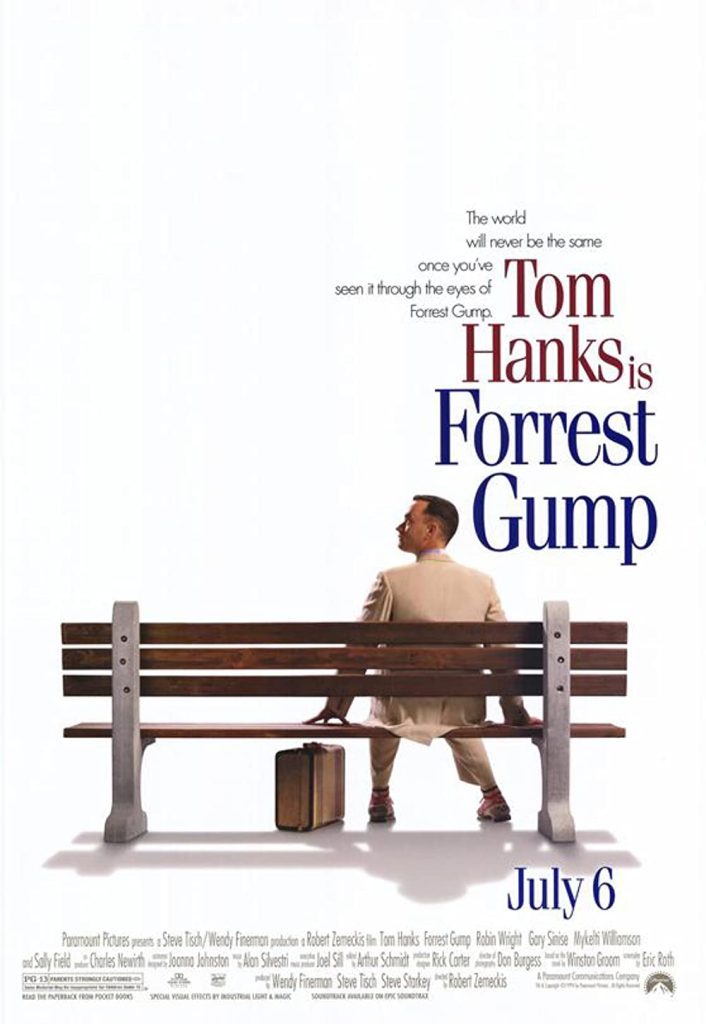 This film is a wild journey through American history, sprinkled with witty one-liners and unexpected moments of hilarity. Forest's adventures will have you in stitches, reminding us that life is like a box of chocolates – you never know what you're gonna get!
From meeting presidents to becoming a ping pong champion, Forest has a knack for stumbling into extraordinary situations making for one epic adventure—and a bit of a rollercoaster ride. One of the greatest movies of all time (in our opinion at least)—it's worth watching more than once.
Genre: Drama, Romance
Year: 1994
Actors: Tom Hanks; Robin Wright
15. The Silence of the Lambs
"The Silence of the Lambs" is a bone-chilling psychological thriller that will keep you on the edge of your seat. Clarice Starling, a young FBI trainee, finds herself entangled in a dangerous game of cat and mouse with the brilliant but psychotic serial killer, Dr. Hannibal Lecter.
In order to catch another notorious murderer known as Buffalo Bill, Clarice must rely on Hannibal's twisted insights. As she delves deeper into the dark recesses of his mind, she becomes both fascinated and terrified by his unnerving intellect.
With its gripping storyline, intense performances by Jodie Foster and Anthony Hopkins, and masterful direction, "The Silence of the Lambs" is a haunting exploration of the human psyche. It delves into themes of power, manipulation, and the fine line between good and evil.
Prepare to be captivated by this suspenseful masterpiece that will leave you questioning the depths of human depravity. Just remember, once you enter the world of "The Silence of the Lambs," it's hard to escape its chilling grip.
Genre: Crime, Drama, Thriller
Year: 1991
Actors: Jodie Foster; Anthony Hopkins
16. The Sting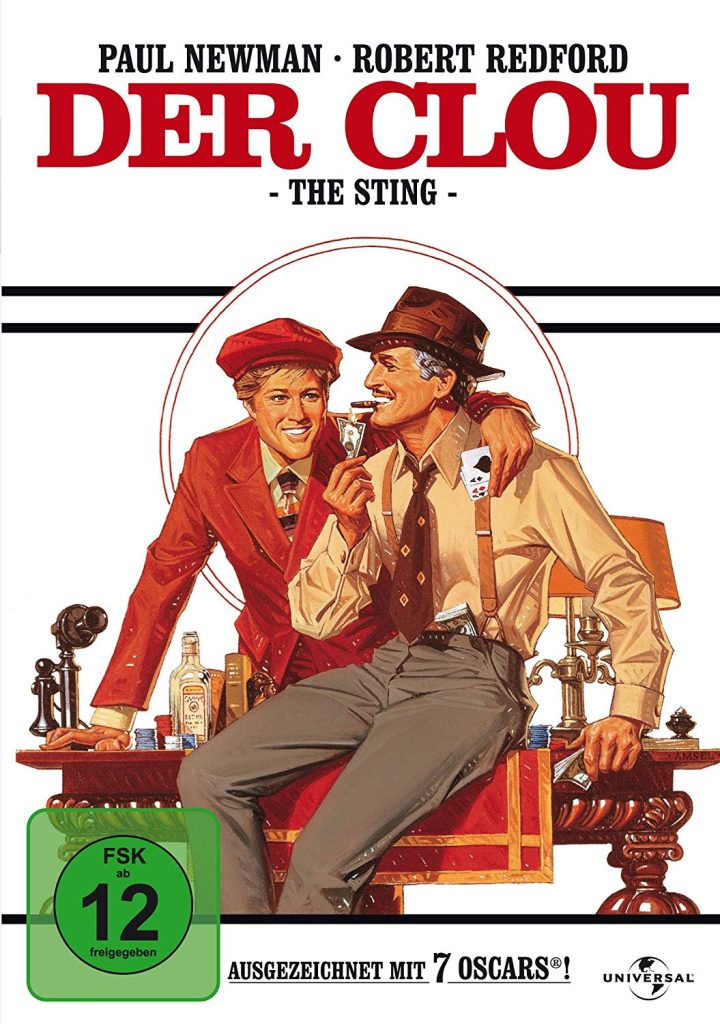 Get ready for a wild ride with "The Sting"! This classic caper film combines charm, wit, and a whole lot of tricks up its sleeve. Set in the 1930s, we follow the dynamic duo of con artists, Johnny Hooker and Henry Gondorff, as they hatch an elaborate plan to take down a ruthless mobster.
With its snappy dialogue, clever twists, and a stellar cast led by Robert Redford and Paul Newman, "The Sting" will keep you guessing and grinning from start to finish. As they weave a web of deception, you'll find yourself rooting for these lovable scoundrels and their audacious scheme.
Prepare for a dazzling display of cons, double-crosses, and unexpected alliances. With its jazzy soundtrack and stylish period setting, "The Sting" delivers a thrilling and delightful cinematic experience that'll leave you feeling like you're part of the con. So grab your fedora and get ready to be swept away by this timeless and exhilarating adventure!
Genre: Comedy, Crime, Drama
Year: 1973
Actors: Paul Newman; Robert Redford
DVD: Buy "The Sting" here
17. The Notebook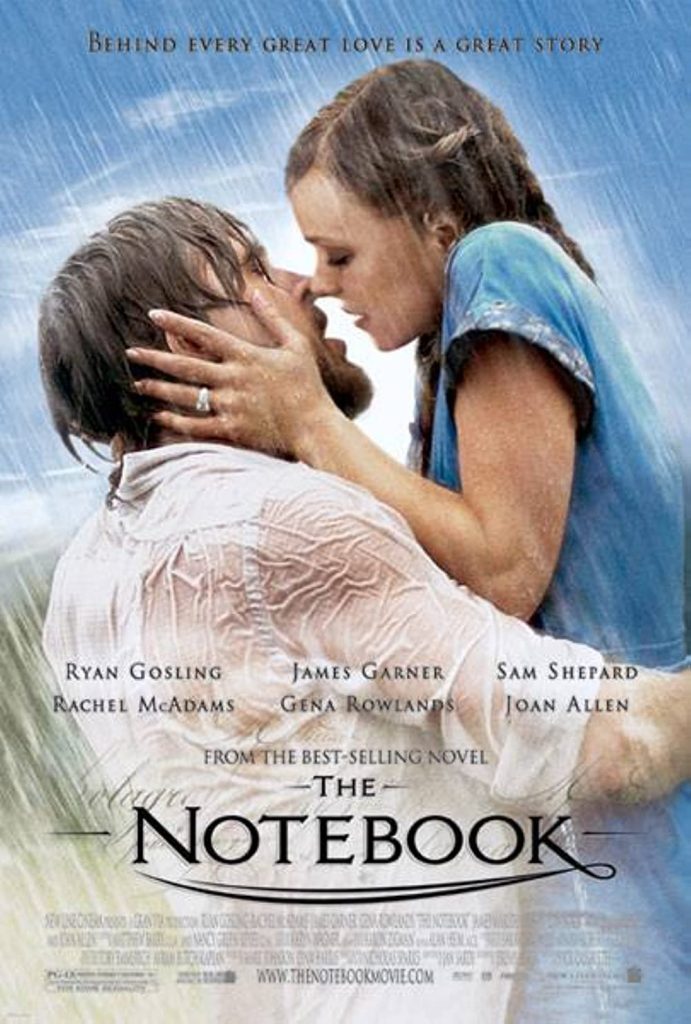 Set in the 1940s, it follows the passionate romance between Noah, a working-class boy and Allie, a privileged young woman. Their love blossoms over a summer, but life's circumstances separate them. Years later, fate brings them back together, but Allie is engaged to another man. As their feelings rekindle, they must confront the choices they've made and the challenges that stand in their way.
With Ryan Gosling and Rachel McAdams delivering mesmerizing performances, "The Notebook" beautifully captures the power of love, memory, and the enduring connection between two souls.
Prepare for a rollercoaster of emotions as you witness their journey unfold, filled with tender moments, heart-wrenching decisions, and a love that transcends time.
Genre: Drama, Romance
Year: 2004
Actors: Rachel McAdams; Ryan Gosling
18. Green Book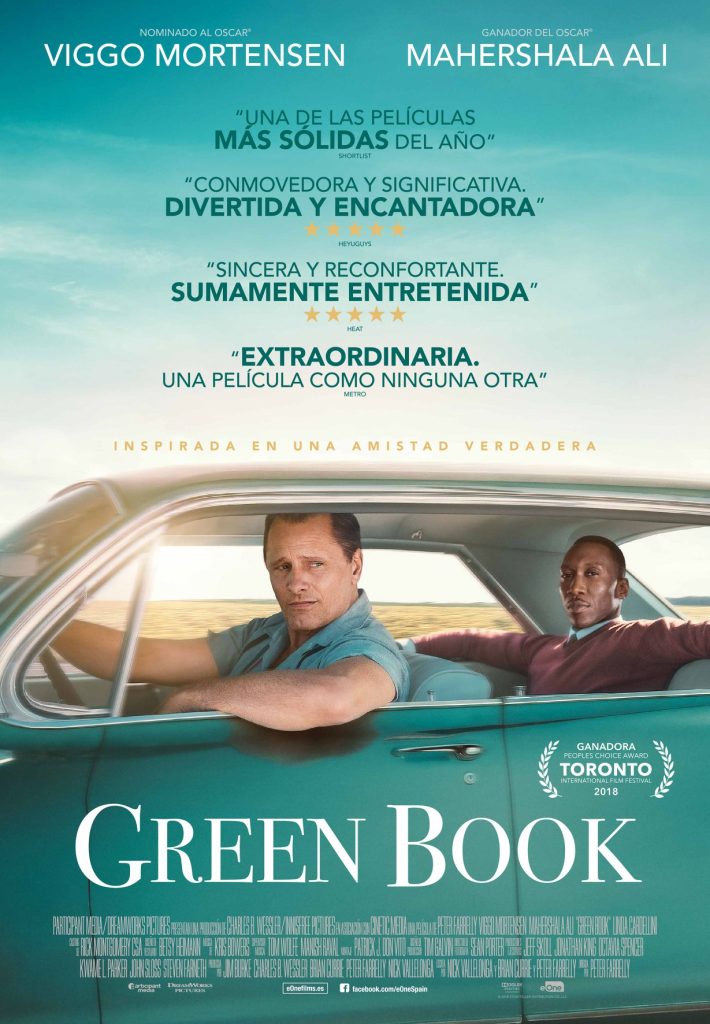 Viggo Mortensen and Mahershala Ali deliver powerful performances in this heartwarming film based on a true story. Set in the 1960s, it follows an Italian-American bouncer who becomes the driver for an African-American classical pianist on a concert tour through the racially divided Deep South. Prepare for a poignant exploration of friendship and racial harmony.
Genre: Biography, Comedy, Drama
Year: 2018
Actors: Viggo Mortensen; Mahershala Ali
19. Waking Ned Devine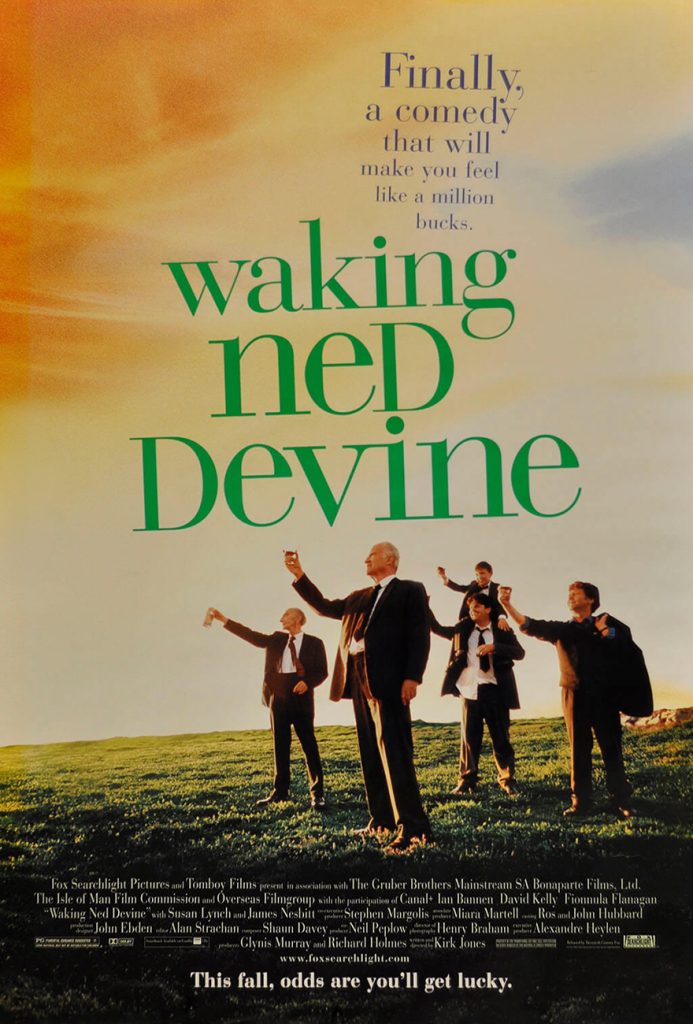 In this charming comedy set in a small Irish village, the death of a lottery winner prompts the residents to devise a plan to claim the prize money on his behalf. Full of quirky characters, hilarious mishaps, and a healthy dose of Irish charm, this film is a delightful gem that will leave you smiling from ear to ear.
Genre: Comedy
Year: 1998
Actors: Ian Bannen; David Kelly
20. Gotta Dance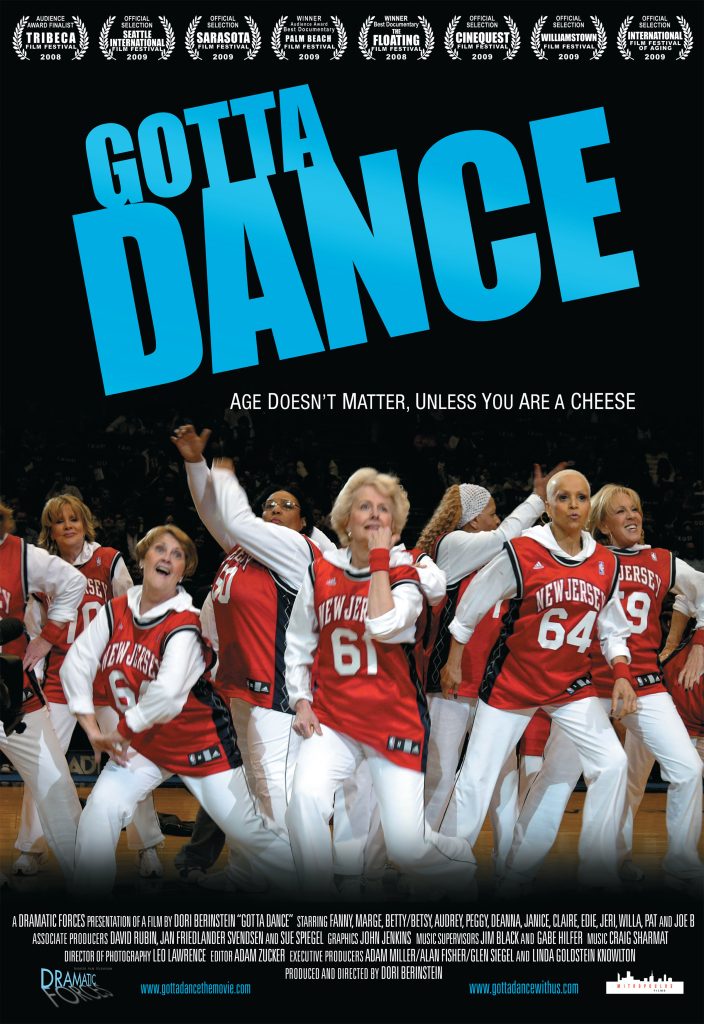 Step into the world of professional basketball's first-ever senior citizen dance team. This inspiring documentary follows a group of energetic and determined individuals in their 60s and 70s as they audition, train, and prepare for their big halftime performance. Get ready for toe-tapping music, incredible dance moves, and a celebration of the human spirit.
Genre: Documentary, Comedy
Year: 2008
Actors: Real-life senior citizen dancers
21. The Bucket List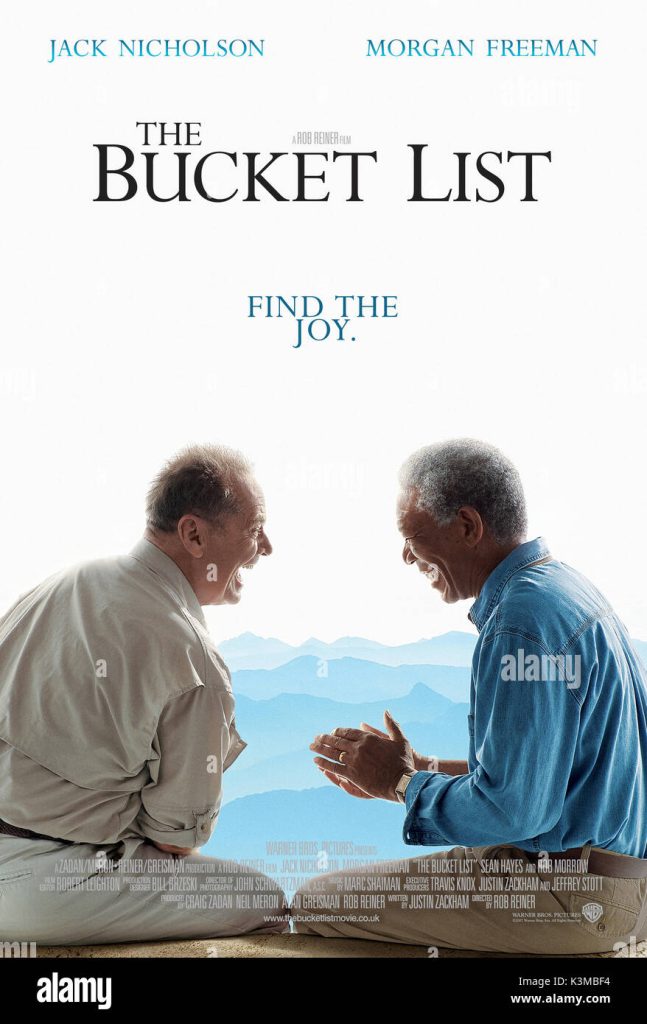 Jack Nicholson and Morgan Freeman play two terminally ill patients who decide to break free from the confines of a cancer ward and embark on a wild and inspiring adventure. Get ready for heartwarming moments, unexpected twists, and an incredible journey that reminds us to make every moment count.
Genre: Comedy, Drama
Year: 2007
Actors: Jack Nicholson; Morgan Freeman
22. Something's Gotta Give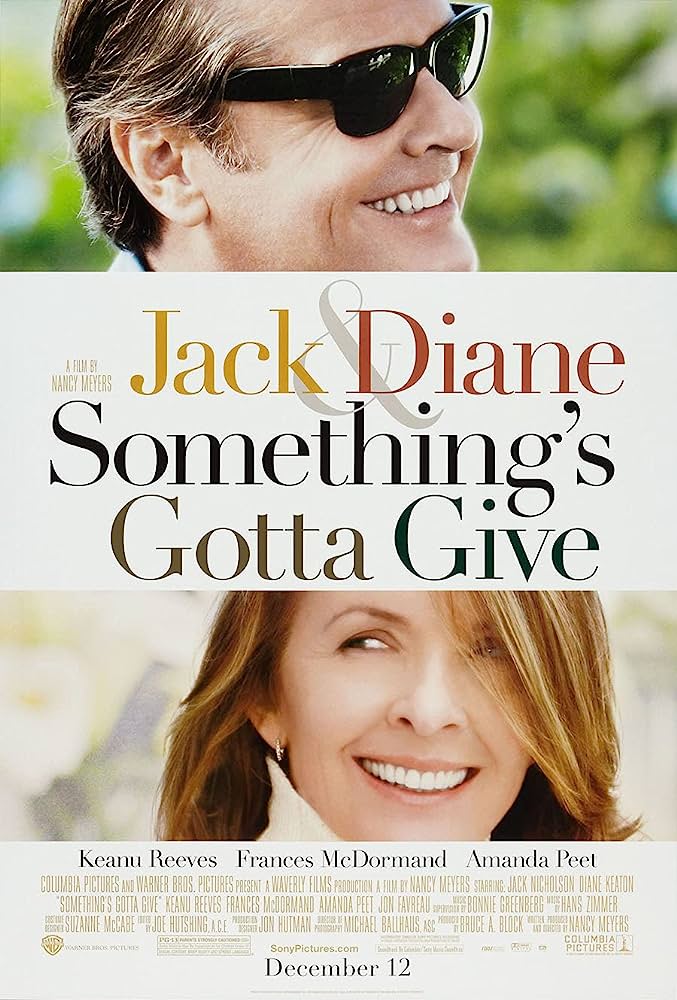 This romantic comedy stars Jack Nicholson as a charismatic bachelor who finds himself caught in a love triangle with his young girlfriend's mother, played by the delightful Diane Keaton. With witty banter, relatable characters, and delightful surprises, this film is a perfect blend of laughter and romance.
Genre: Comedy, Drama, Romance
Year: 2003
Actors: Jack Nicholson; Diane Keaton
23. Shawshank Redemption
Very much a timeless classic, you've probably already seen it or know about it. And it's definitely worth a watch (or to watch again!) Set in Shawshank State Penitentiary, the film follows a banker wrongly accused of a crime. Through his unlikely bond with fellow inmate Morgan Freeman, he learns the true meaning of redemption. Brace yourself for a thought-provoking story that will leave a lasting impact as you're taken through an incredible tale that will take you outside the prison walls.
Genre: Drama
Year: 1994
Actors: Tim Robbins; Morgan Freeman
24. The Odd Couple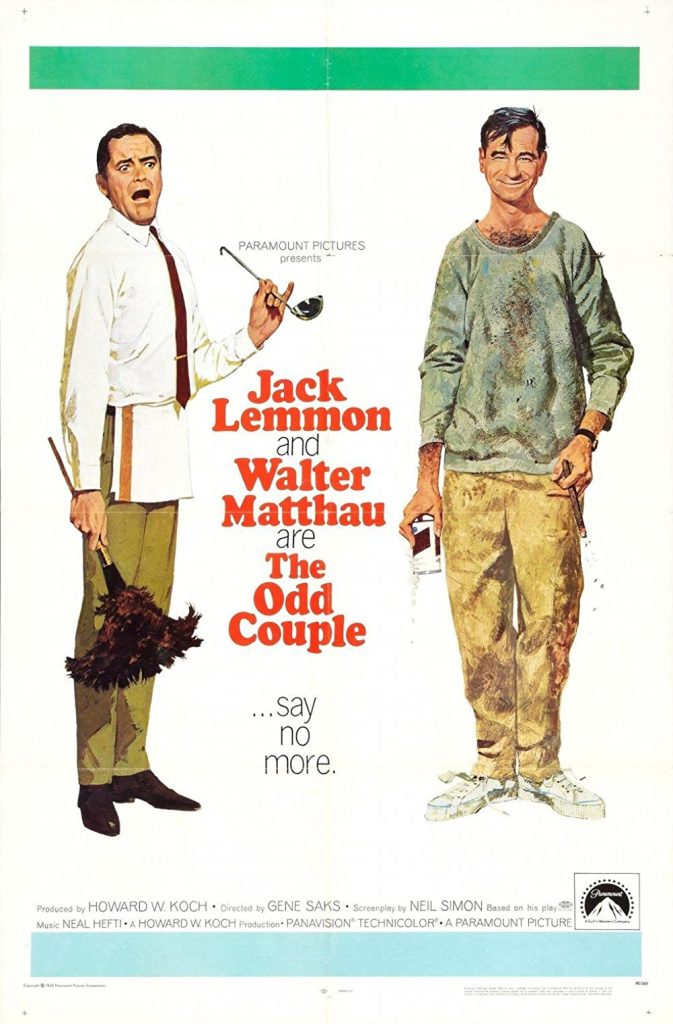 Jack Lemmon and Walter Matthau team up in this hilarious comedy that explores the dynamic between two mismatched roommates. With Lemmon's character being neat and organized while Matthau's character is laid-back and messy, their contrasting personalities lead to hilarious situations. Get ready for a barrel of laughs and a heartwarming tale of friendship.
Genre: Comedy
Year: 1968
Actors: Jack Lemmon; Walter Matthau
The Top 10 Most Popular Movies On Netflix
These are the most popular movies on Netflix for a reason—they're the ones with the most hours watched by people in their first 28 days of release.
So if you didn't find a recommendation that fit with you above, you should find something below. Because the millions of people that watched these movies can't be wrong, right?
10. The Irishman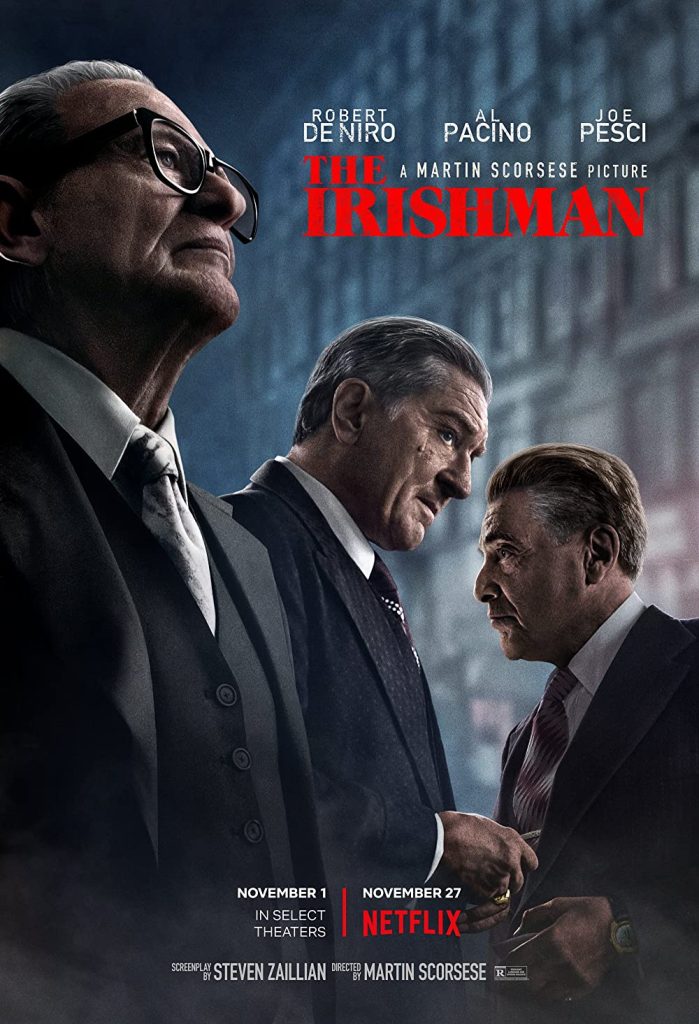 Martin Scorsese directs this epic crime drama that spans several decades, following the life of Frank Sheeran, played by Robert De Niro, a hitman involved with the Bufalino crime family. With an all-star cast, including Al Pacino and Joe Pesci, this film delves into loyalty, regret, and the consequences of a life filled with violence.
Genre: Biography, Crime, Drama
Year: 2019
Actors: Robert De Niro; Al Pacino; Joe Pesci
9. The Unforgivable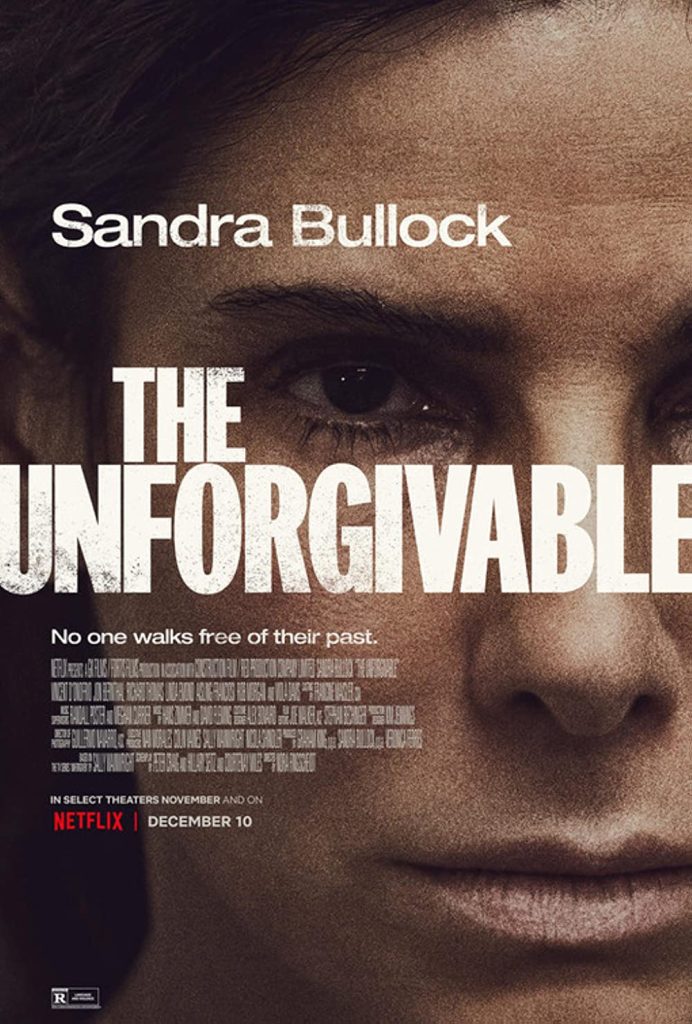 Sandra Bullock leads this intense drama as a woman recently released from prison who seeks to reconnect with her estranged sister, played by Viola Davis, and regain custody of her young son. With powerful performances and a gripping narrative, this film explores the complexities of forgiveness, redemption, and the search for a second chance.
Genre: Drama, Thriller
Year: 2021
Actors: Sandra Bullock; Viola Davis
8. Purple Hearts
Set against the backdrop of the Vietnam War, this romantic drama follows the love story between a Navy surgeon, played by Ken Wahl, and a war correspondent, portrayed by Cheryl Ladd. As they navigate the challenges of war and the complexities of their relationship, their bond is tested in the face of adversity and heartbreak.
Genre: Drama, Romance, War
Year: 1984
Actors: Ken Wahl; Cheryl Ladd
7. Extraction
Chris Hemsworth takes on the role of a fearless black market mercenary who embarks on a dangerous mission to rescue the kidnapped son of an international crime lord. Brace yourself for a pulse-pounding action-thriller that delivers intense combat sequences, stunning cinematography, and edge-of-your-seat suspense.
Genre: Action, Thriller
Year: 2020
Actors: Chris Hemsworth; Rudhraksh Jaiswal
6. The Adam Project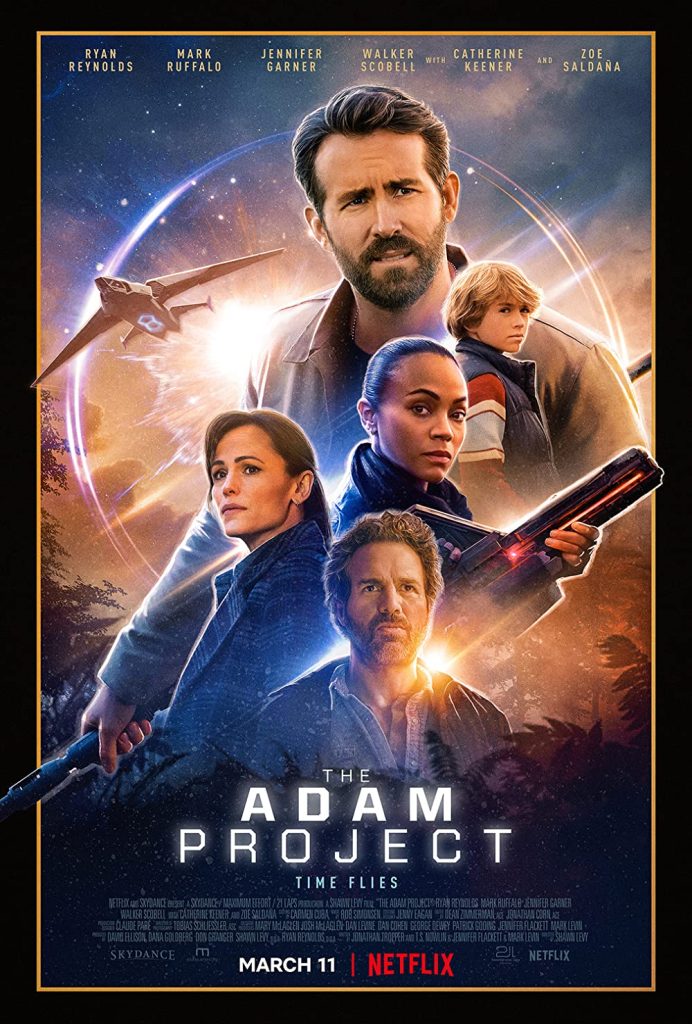 Ryan Reynolds stars in this upcoming sci-fi adventure as a man who travels back in time to seek the help of his 13-year-old self to save their father, played by Mark Ruffalo, who is trapped in the future. Prepare for a thrilling and heartwarming journey that explores the bonds of family and the power of second chances.
Genre: Sci-Fi, Adventure
Year: 2022
Actors: Ryan Reynolds; Mark Ruffalo
5. The Gray Man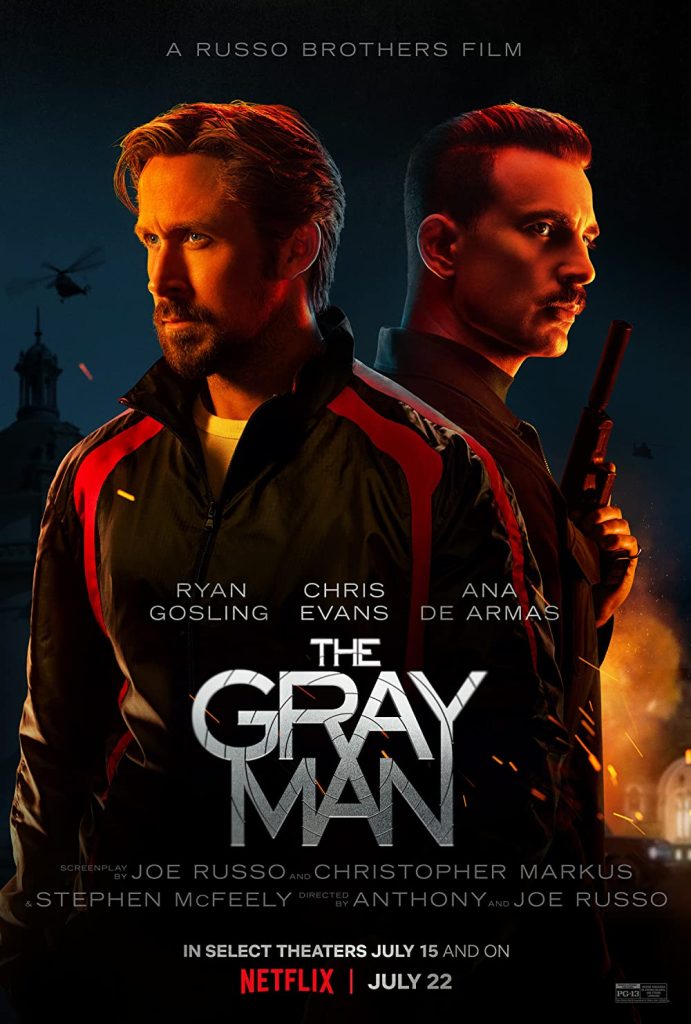 Ryan Gosling and Chris Evans team up in this highly anticipated action thriller about a former CIA operative who becomes the target of a deadly assassin, played by Gosling, as they engage in a high-stakes game of cat and mouse. Directed by the Russo brothers, this film promises edge-of-your-seat excitement and adrenaline-fueled thrills.
Genre: Action, Thriller
Year: 2022
Actors: Ryan Gosling; Chris Evans
4. Glass Onion: A Knives Out Mystery
This upcoming sequel to the critically acclaimed film Knives Out promises another intricate and gripping mystery. While details are still under wraps, fans can expect an all-star ensemble cast, clever twists and turns, and the return of the enigmatic detective Benoit Blanc, portrayed by Daniel Craig. Get ready for another dose of suspenseful and witty whodunit entertainment.
Genre: Mystery, Crime, Drama
Year: 2022
Actors: Daniel Craig
3. Bird Box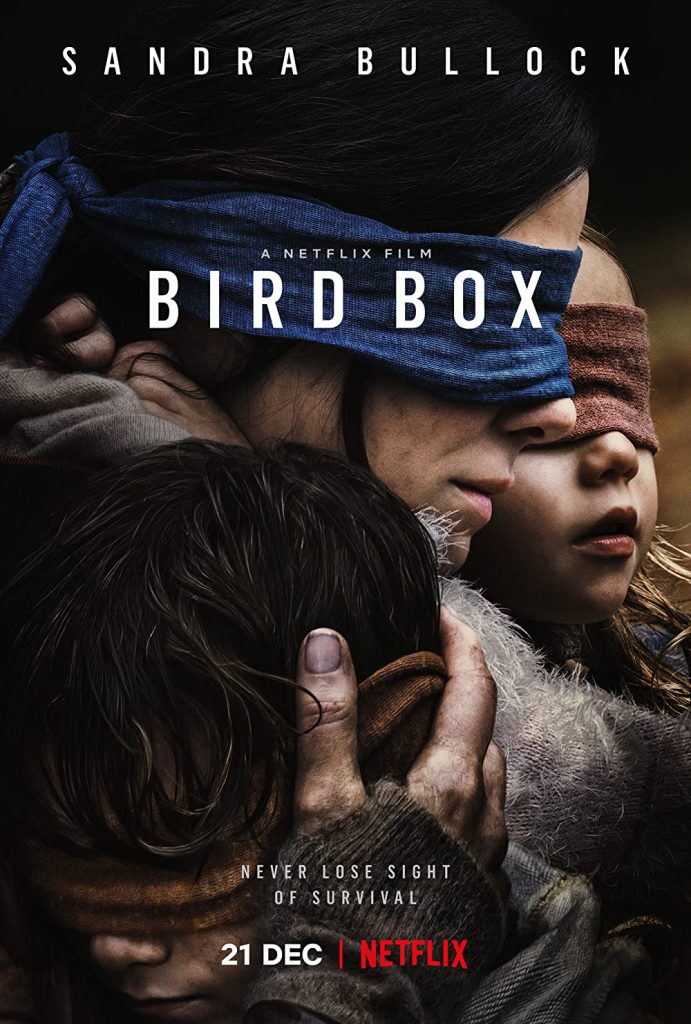 Sandra Bullock leads this gripping thriller about a post-apocalyptic world where unseen entities drive people to deadly violence if they are looked at directly. Blindfolded and guided only by their senses, a woman and her children embark on a treacherous journey to find safety. Brace yourself for a tense and suspenseful ride that will keep you on the edge of your seat.
Genre: Drama, Horror, Sci-Fi
Year: 2018
Actors: Sandra Bullock; Trevante Rhodes
2. Don't Look Up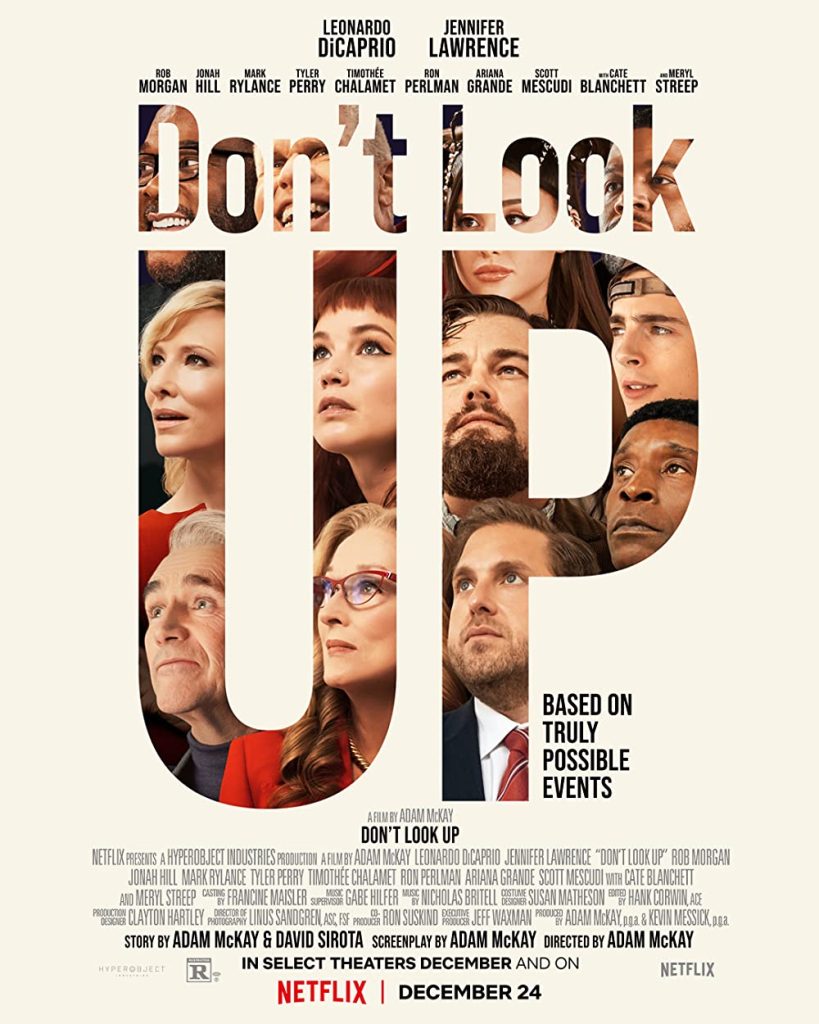 Leonardo DiCaprio and Jennifer Lawrence star as two low-level astronomers who must go on a media tour to warn humanity about an approaching comet that will destroy Earth. As they face skepticism and absurdity, this dark comedy satirizes society's obsession with distractions and the challenges of tackling urgent global issues. Prepare for biting humor and a thought-provoking commentary on our world.
Genre: Comedy, Drama, Sci-Fi
Year: 2021
Actors: Leonardo DiCaprio; Jennifer Lawrence; Meryl Streep; Jonah Hill; Cate Blanchett; Rob Morgan
1. Red Notice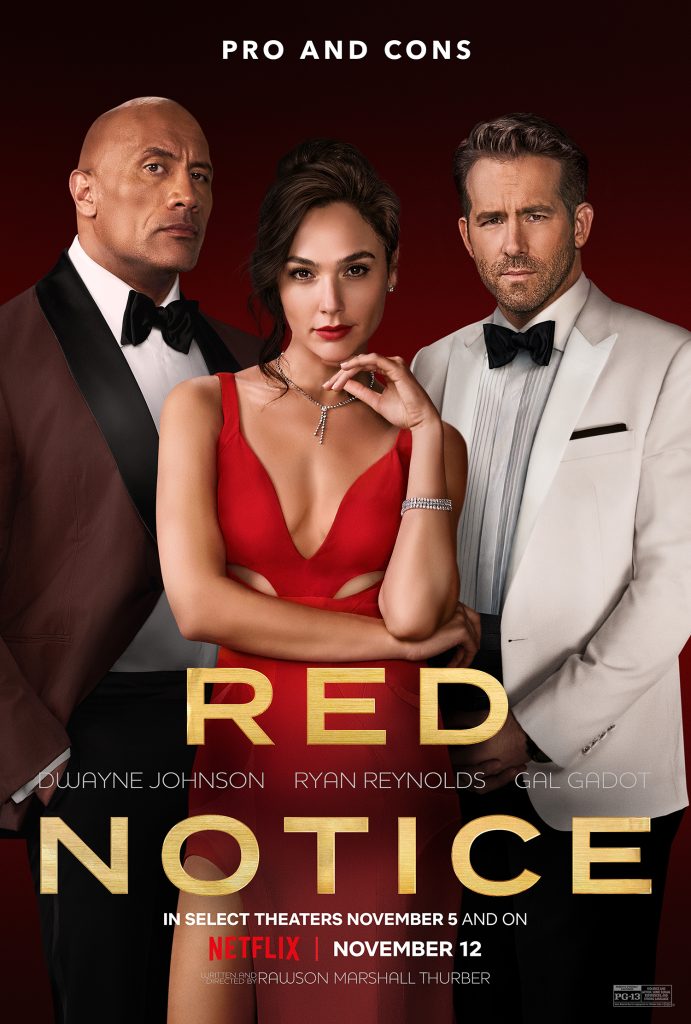 Dwayne Johnson, Ryan Reynolds, and Gal Gadot team up in this action-packed heist comedy. An Interpol agent, a skilled thief, and the world's most wanted art thief collide in a globe-trotting adventure to track down a priceless artifact. Brace yourself for thrilling action, witty banter, and the charismatic chemistry of this star-studded trio.
Genre: Action, Comedy, Crime
Year: 2021
Actors: Dwayne Johnson; Ryan Reynolds; Gal Gadot
Whether you're looking for a good laugh, a good cry, something wholesome to warm your heart or even a psychological thriller—there's a movie on this list just waiting for you to click play! Grab the popcorn, hit the lights & pop the recliner for an entertaining night in with these movies for older adults!